HIKING: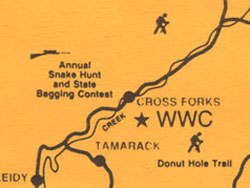 DRY Hollow Ridge Trail head is located at the Log Cabin. The trail has spectacular view along the 10 mile. The Susquehannock loop Trail is in walking distance from the rustic cabins. There are numerous other trails throughout the Susquehannock and Sproul state forests.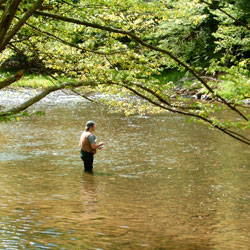 FISHING:  
            The Cabins are located next to Kettle Creek, the "World famous fly fishing steam". The creek is stocked with trout several times during the year. Walk out and fish the back yard hole or drive to numerous stock stream or native brook trout stream. Lake fishing is available at Alvin Bush Dam at Kettle Creek State Park.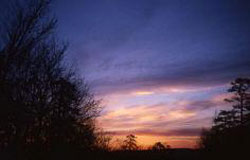 STARGAZING:      
            Dark Sky at Cherry Springs State Park presents the greatest opportunity for fine stargazing in the North America. View the galaxy, stars and northern lights. 25 miles, check schedule at links.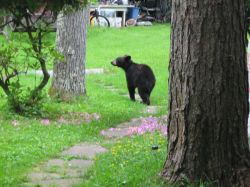 NATURE: 
            Wildlife, Native Plants, Trees are visible throughout the two State Forest areas. Spectacular scenery, Great bird watching, Virgin timber in Hammersley Wilderness area.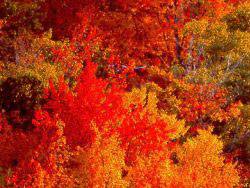 FALL/ WINTER ACTIVIES: 
    Fall foliage- Beginning of Oct. is the best time to view the colorful fall leaves. Numerous mountain roads are ready to drive to view the fall foliage.
Skiing- Denton Hill has cross- county and down hill skiing. Located along Rt 6
    Snowmobile trails – The trails intersect at Cross Fork where gas pump and food are available.
BIKING and ATV TRAILS:  
Biking and ATV trails are available throughout the area. View the State park website to find them.